THE INFLUENCE OF DATA IN TOURISM OR HOW TO CREATE TOURIST VALUE WITH DATA
Tourism and data
We spoke in October about Tourism and tourist data in the general sense of the term, in particular to agree on the usefulness of these data, today we are going to talk about the influence of data in Tourism and how to create tourism value with Data. However, the level of the class was quite heterogeneous and in the next term we had to be better. Unfortunately… the following quarter was a bit disrupted by a global crisis which reshuffled all the cards a bit or not… In short, it took me a long time to come back to the subject because I was a bit stuck in a reflection where I didn't really have a new point of view to bring. But since then, I have resumed research on the subject and analyzed the situation a little with the possibility of a potential tourism paradigm shift. (I'm mostly like everyone else at home, going around in circles, so after 23 chocolate cakes, 12 blanquettes, 8 artisan breads and 6 extra kilos, I decided that I had to either play sports or write a new article… the sport I start tomorrow).
Summary of the previous episode...
So for the summary of the previous episode, we spoke that following the advent of mass tourism, we had zapped the integration of indicators in our way of doing tourism and that we found ourselves in a flagrant gap between the reality on the ground and official figures. We also mentioned the fact that renting between individuals and cold beds are a current problem but whose cause still comes from afar and that we could have taken another turn if the right measures had been taken at the time. , that it was necessary to let go of its blinkers a little and resume the culture of measuring tourist flows to find an embryonic solution. Stayers are not the only visitors to destinations, it is now necessary to take into account the consumption of day-trippers and secondary residents in local tourism figures. It is at this price that we will be able to continue to feed the local economic and social fabric. Why social? Simply because Tourism is certainly an economy but it also creates jobs and feeds a complete value chain that its territory serves. Eric Maurence in his study on the measurement of the economic impact of a tourist event had used the diagram below to talk about the value chain of events…In my opinion, that of local tourism is quite similar.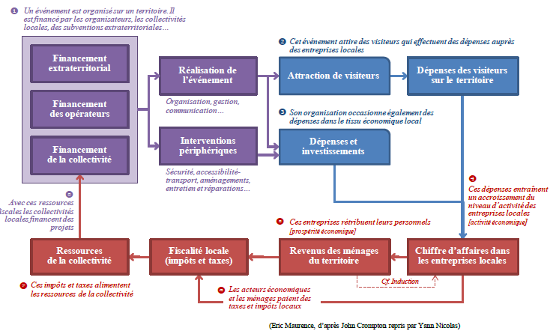 Where is our data in all this?
Tourism and data
They are everywhere. In the way of counting the number of tourists, in the supervision of rentals in a territory, in consumption in the territory or to measure the injection or the flight of the economy generated in a territory by its events. In our repositories of accommodation, shops, restaurants. In our activity providers and in our activities too, it is enough just to reference them to start exploiting them and to draw a thread which generally hides a few hundred hours of SEO work afterwards.
It's all about strategy, for example, to partially answer the question of cold beds in a tourist destination, it is necessary to analyze the rental market in the area. The main professional indicators will give hot beds from commercial structures but will have more difficulty finding answers on the non-professional private rental market. It nevertheless represents a significant part (I have seen figures of 700,000 housing units in France and an occupancy rate of 30%, but its share can fluctuate according to the territories) and would nevertheless be useful in the calibration of public networks and resources to be exploited in season but also outside the tourist season (water, public lighting, seasonal staff, perishable foodstuffs, etc.). If I go back to my example of cold or warm beds, I quickly made a measurement in an alpine tourist valley with officially 22,000 warm beds. If we add the number of offers registered on the OTAs of individuals found on AirDNA (Thanks to Stephane Rouziou and Thomas Montgrandi for directing me in this direction), that is 2390 rentals. INSEE recommends in the measurement of rental beds a ration of 4, which gives a park of 9560 beds. Of course, some redundancy still needs to be applied, which must be taken into account, but this still represents more than a third of more beds to exploit a destination for tourism. The consequences of this client affects resources, the calibrations of activity offers, taxation, employment, the entire ecosystem in general in fact. And this is just one example among many others…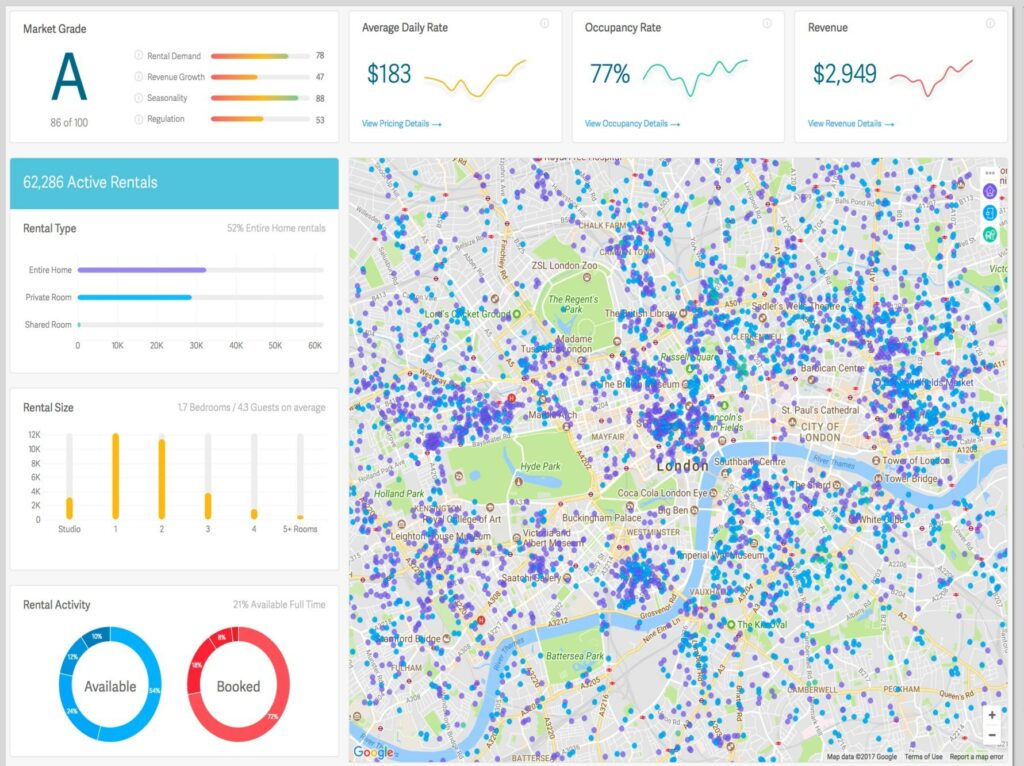 The influence of data in Tourism
In a scientific paper written by Indian researchers, they describe Smart Tourism like this:
"Smart tourism is associated with the development of innovative tools by applying information and communication technologies to tourism. It is about collecting and using data derived from organizational sources, social connectivity, physical and technological infrastructure to improve efficiency, experiences and sustainability.
Over the past few years, the mobile travel space has grown rapidly. Major online travel websites have launched mobile apps to help customers plan their trip, from booking flights to booking hotels with necessary information regarding the hotel and places to visit. These mobile apps provide instant travel plans, hotel preferences, location tracking, ticket booking, price comparisons and feedback collection.
And yet does that make tourism smart? Does it meet customer needs. Yes, but partially. The technological challenge will respond to predefined subjects for everyone, but in the personalized aspect, we are not in it yet. What do we do when it rains? with a stroller? With a stroller when it rains? And with a dog?
It's not just the data that must be injected into a Smart system, it's also the value chain that it can generate…
The development of social networks and mobile technologies, smartphones and the Internet of Things is helping to increase the amount of data available. But despite this, the challenge for tourist destinations that wish to be seen as smart is linked to the ability to exploit them to create new value propositions and remain competitive in an ultra-competitive market. Data in its broadest sense, i.e. resulting from user-generated content, its aggregation, analysis and integration into an ecosystem that blithely goes beyond that of tourism alone, have become the main drivers of value creation in the territory. .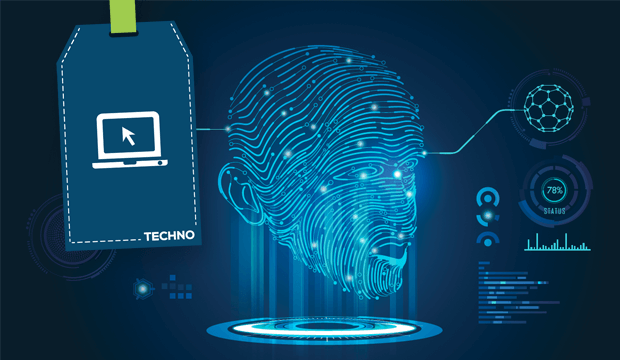 Creating value with tourism data or what role can DMOs have with the use of this data?
I started with an example on cold beds, but we can also use the tourist data in its informative aspect. How many destinations question the effectiveness of their Tourist Office in promoting their destination, not enough publicity (especially in the magazines read by elected members of the board of directors), not enough or too much on the ground to exchange with socio-professionals. However, the Tourist Office is a control tower for local tourist activity. Exit the promotion, it happens elsewhere or otherwise now, on the other hand if we take into account that 66% of the tourist information is provided by the host, it is the role of the Office to animate its networks local distribution so that the information can be transmitted in a homogeneous manner to all the hosts. For this, the Office becomes a real facilitator of the territory and not yet another buyer of communication campaign without necessarily having the competence of sale stay or activities behind. This role, closer to the stakeholders of the territory will transform the former distributor of generalist brochures into an information dealer supplying a whole network seeking permanent proposals to feed the customer. For this, he needs to know, qualify and structure his tourist data, so as to make it useful by combining with the temporal, climatic and behavioral context of the territory at a precise moment. We are talking about the Internet for stays, but it is not just the Internet that is impacted, it is the whole value chain of tourist information that is modified in this case. The brochures become enlightened personalized travel guides, the offer is no longer generalist, it is also specialized and the travel adviser becomes the best commercial of the socio-professional on the one hand but also the expert that the customer wants to see when asking for information.
Not complicated, it's just an intellectual and structural transformation with a hint of qualified data culture to be constantly fed 🙂
The Alps agency accompanies throughout the year a good number of territories in their strategies or their reflections that make the difference. Do you want to know our references? Contact us
You wish to organize a conference on this theme, contact us too, we will analyze your needs together.
You can read all the other articles of the Alps Agency in the Blog section and discover all the services we can offer you.
This article was written by François Veauleger