Find on this page all the publications offered by the Alps agency. Throughout the year, we invite you to find in this section, articles, videos or news from the Agency. It is also the place to find the book written in 2021 by François Veauleger. You can order it online in paper or ePub format as you wish. Finally, it is also the section where you can have free access to the various matrices with which the members of the Agency work throughout the year. From the Attractiveness canvas to the brand pyramid, all diagrams are downloadable and completely royalty-free.
Articles, publications and news
Find all the articles written by the Alps agency since 2018. Often with a tourist marketing vocation, they also follow the news of the moment in terms of the attractiveness of the territories.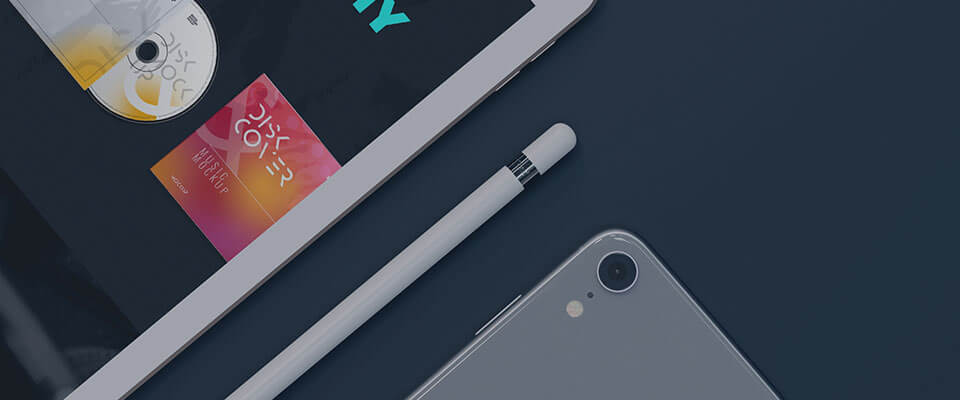 Published in November 2021, A new approach to Territorial Marketing was written by François Veauleger at Harmattan editions. It deals with the relationship between Place Marketing and the destination brand.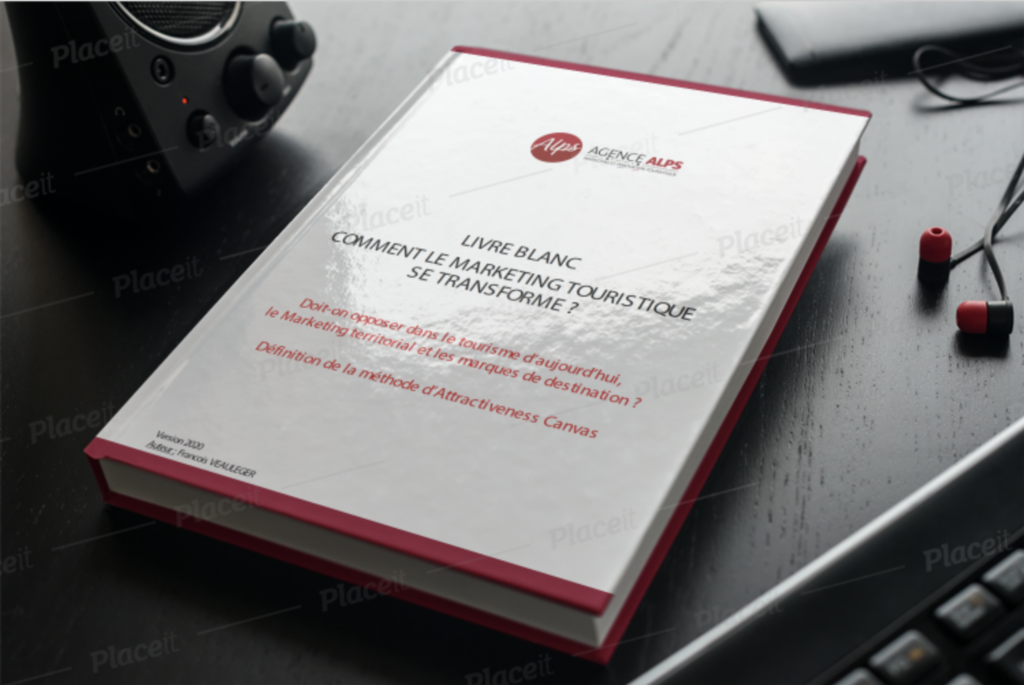 Free Resources & Publications
Find free of charge all the matrices of the Attractiveness canvas offered by the Alps Agency.
The three matrices of the Attractiveness Canvas, the Territory Canvas and the Diagnostic Canvas can only be downloaded free of charge from the Agence Alps website.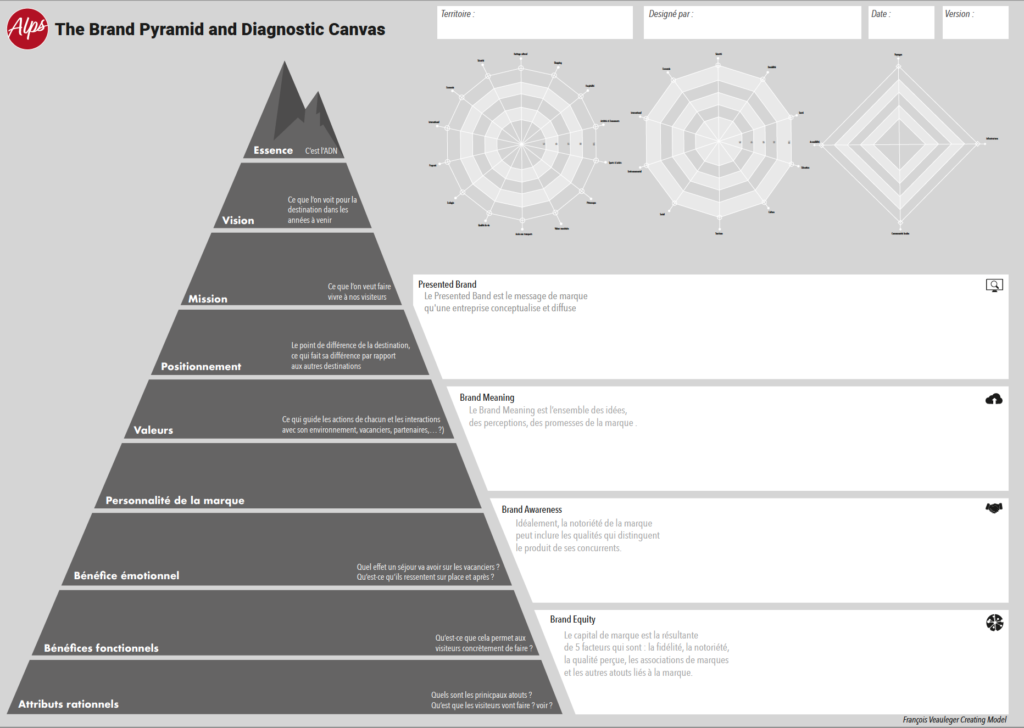 The Alps agency accompanies throughout the year a good number of territories and companies in their strategies or their reflections that make the difference. Do you want to know our references? Contact us
You want to organize a conference on a specific theme, contact us too, we will analyze your needs together.
You can read all the other articles of the Alps Agency in the Blog section and discover all the services we can offer you.